Cut down pole pig project

In order to make life a lot easier we have cut the pole pig down to a more manageable size so now we should be able to move it around. The pig started at 380lbs and now its approx 250lbs, this did take quite a lot of work, removing the core, fabricating a new container, fabrication of core mounting plates.

Below are pictures of the stages to achive our goal of a movable distrubution transformer, first off - what we started with.

The core being lifted out and the old oil being drained off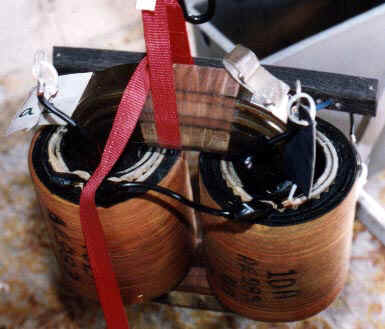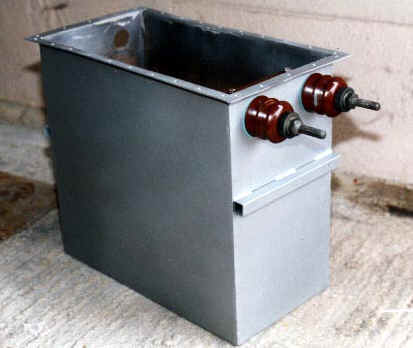 2mm steel sheet where cut to order from a local steel stockist and then welded together, the box section on the ends is in place for lifting handles, the box was also pressure tested to make sure there were no leaks as it needed 5 gallons of Shell Dana transformer oil.

Next up was to fabricate new core locating plates, these are made out of 10mm Actell from RS components (the Actell has great resistance to mineral oil)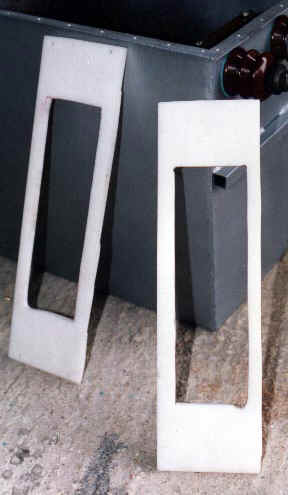 Now time to lower the core back in to the new container and re-use all the small insurlators, again this was too save a little more weight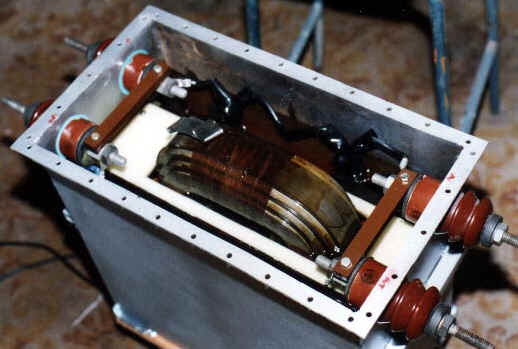 This last shot is a side by side comparision of the size difference between the old and new.