The secondary coil is the output coil, it`s where we get the enormus voltage build up and eventualy the arc breakout, this voltage build up is achived by mutual inductance, the primary and secondary are loose coupled but the secondary is by its nature a close coupled coil, the bottom turn is connected to a dedicated ground and can have very high current loading on it. The hight to diameter (The HD ratio), the type and thickness of the wire use and the number of turns determin the oporating frequency of the secondary coil (adding a top load will drop the secondary side frequency), a good rule of thumb is a HD ratio of 5:1 and around 1000 turns for small coils, this ratio can be reduced as power levels go up to HD ratios of 4:1 or even 3:1, although the secondary coil is the visable focus of any Tesla system it should be the last thing you build NOT the first, you may not be able to change the tank capasitor or transformer values so you can fine turn your build and make a secondary coil that fits in with all your other components.

Below are a few pictures of our secondarys, from a small 4" to a little larger 6" then on to our massive 16" coil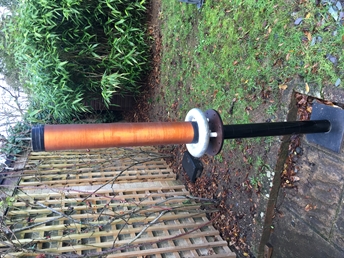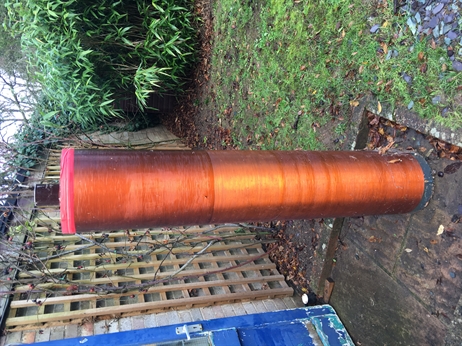 Below are a series of formulars to help calculate the inductance and frequency of your secondary coil - it`s a long a tedious process, there are a number of online coil calculation programs and some web sites have built in calculators.(you might need to sit in a dark room after this bit)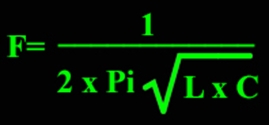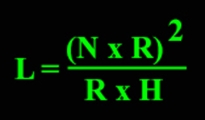 N = Number of turns
TPI = Turns per inch
H = Height

F = Frequency in pF
L = Inductance in mH
C = Capasitance in uF


L = Inductance in mH
N = Number of turns
R = Radius
H = Height

Look up the TPI value (Turns per inch) for your given wire used.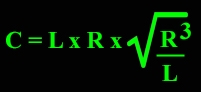 This is the Medhurst formular

C = Capasitance in uF
L = Lenght
R = Radius